Hello,
as I have 1 more CHRA left (minimum order amount was 5), would post it for sale here also.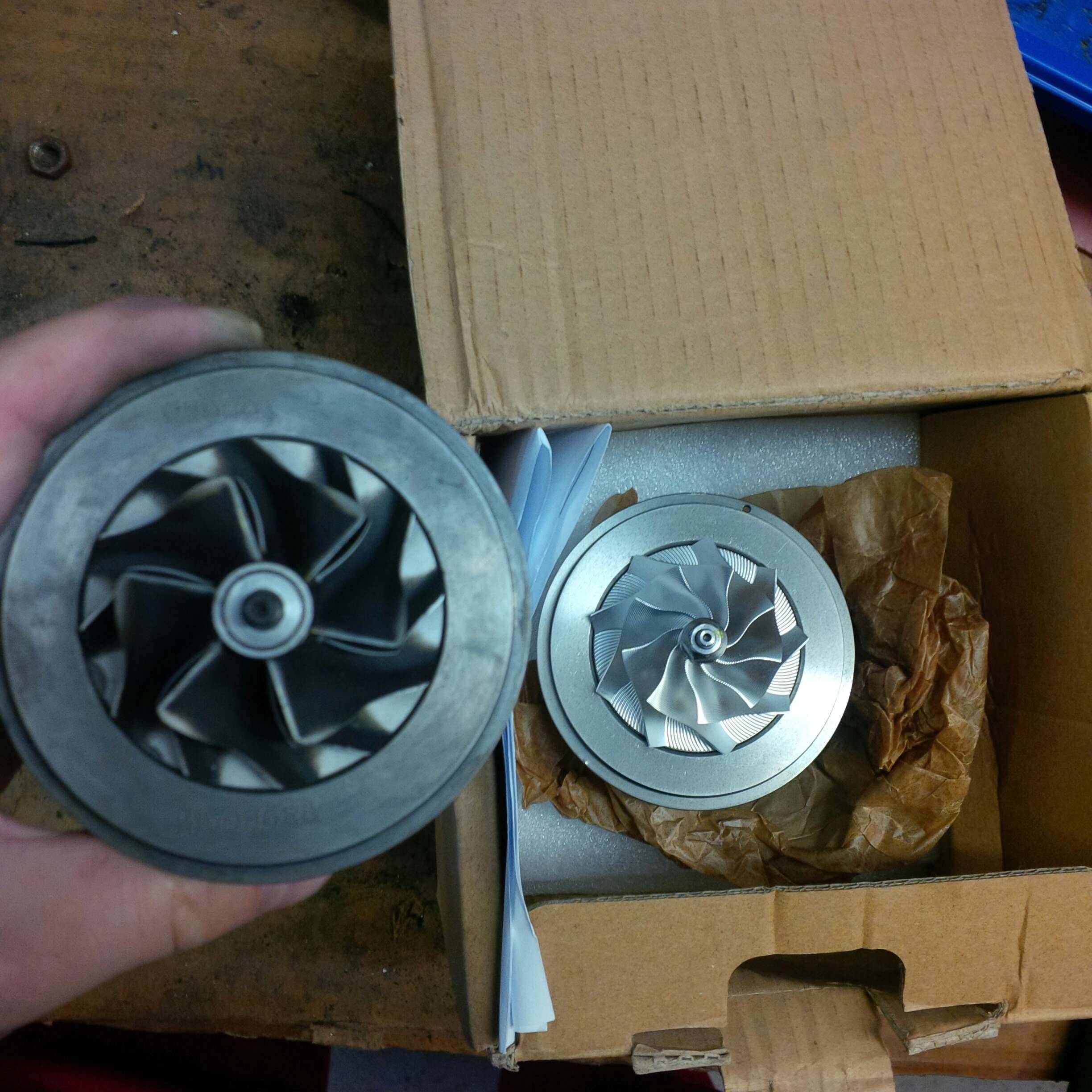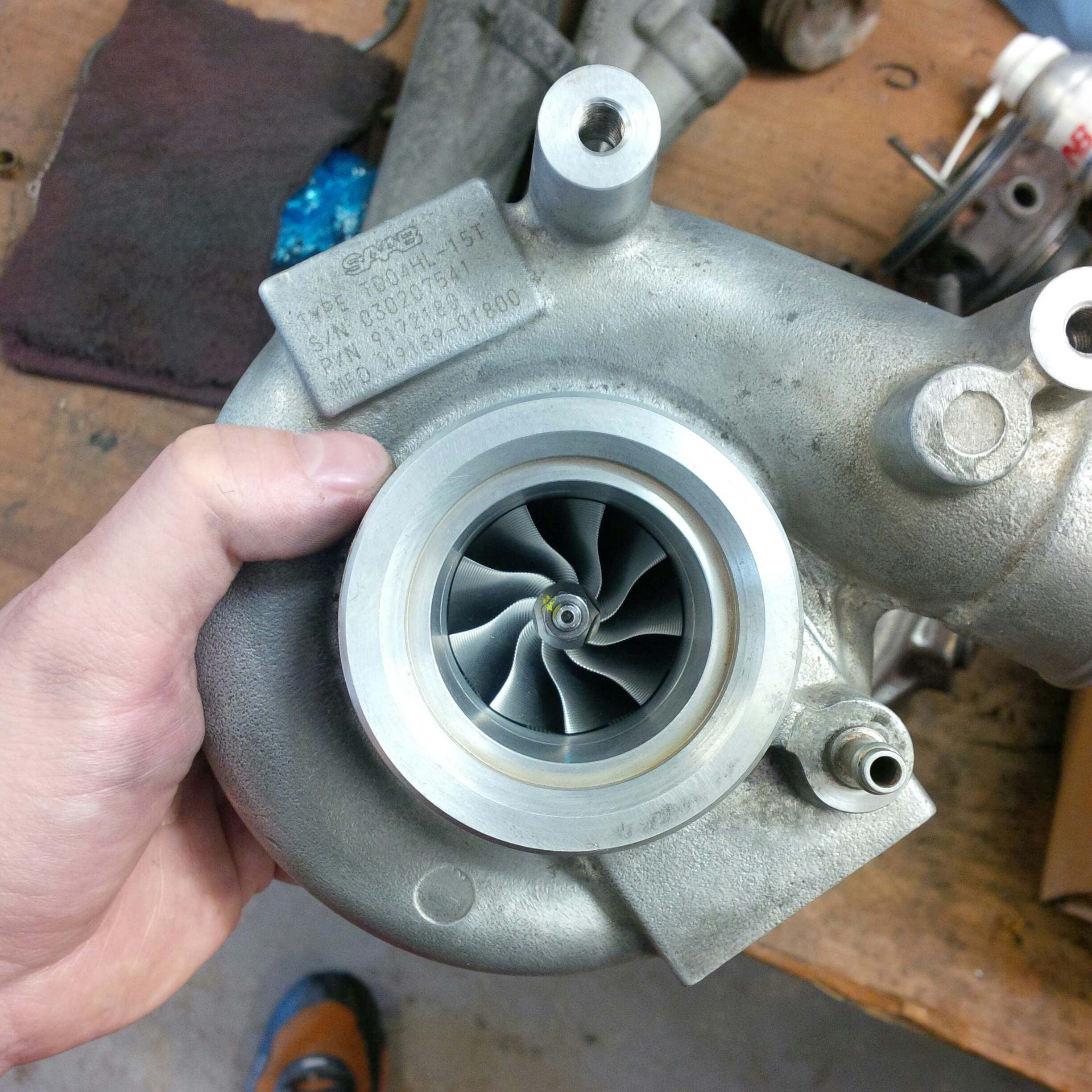 It is
based on TD04L bearing housing
, with 5-axis milled wheel and 9-blade TD04HL turbine wheel. As it is experimental and custom ordered turbocharger, the workshop did not provide warranty. It is balanced tho and maximum suggested boost pressure ~1,8 bar. About lifespan, 4 of those have been driving daily on 1,2...1,6 bar for last 6 months and no failures so far.
Features awesome new generation compressor wheel that fits 1:1 into TD04HL-15T housing. 42/56 as the regular one, but allegedly lighter. 9-blade turbine wheel benefits should be obvious.
For fitting into TD04HL-15T from 9-3OG/9-5, you need to machine the turbine housing input diameter, as TD04L arse diameter is larger than TD04HL. No need to touch curved wheel area in the housing. Just CNC a larger diameter cylinder in it so it would fit inside the housing. Also the coolant lines are on the same side, so you need to modify one coolant line (the oil lines dont need modification).
For fitting into TD04L found on 9-3SS, you would either need to machine exhaust housing to take the bigger turbine wheel or buy TD04L->TD04HL turbine wheel upgrade housing (like this one:
https://www.ebay.com/itm/TRITDT-Upgrade ... e5fe74632b
)
Price tag 300€+shipping.
It will spool lower than your regular 15T or 14T and it will outflow 20T. CNC-machining for the turbine housing is suggested. I will provide all the necessary information to make it fit.
Contact by PM.